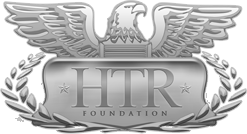 Before contacting the HTR Foundation regarding grants, please be sure you have thoroughly reviewed the materials and links available on this website. Answers to the most common questions are available in provided materials.
Corporate Address:
150 2nd Avenue N, Suite 600
St Petersburg, FL, 33701
PH : (727) 894-1040
Send Us a Message
Whether you want to inquire about our services or simply ask a question, use the handy form below to contact us. We usually are able to reply within a few hours, but may take up to 24 hours to respond during weekdays. Weekend inquiries will be serviced the next business day.